Your sound, in living color
Making a masterpiece
For 20 years, we have been analyzing, emulating, and refining the most iconic synthesizers ever made.
Working with Dr Robert Moog, Cameron Jones, and many other industry legends, we have built our reputation on creating world-class instruments. We turned the music industry on its head with the release of our trailblazing, affordable analog hardware synthesizer, the MiniBrute.
With multiple awards under our belt, you could say that we've done our homework. Pigments combines our passion for vintage FM and analog sound with modern wavetable synthesis to create what is, to us, the ultimate software synth.
Imagine a sound, then create it.
Pigments gives you the finest elements ever found in a software instrument, letting you create pioneering, exciting, and deeply personal sounds. Laying everything out before you, Pigments lets you fully express your creativity in a way that's never been seen before in a software instrument.

Intuitive
lightning-fast
workflow

Powerful
awesome-sounding
architecture

Amazing
legendary artists
presets


Pigments features a twin audio engine, letting you mix virtual analog and wavetable oscillators to create the perfect starting point for your patch. You can even morph wavetables, or import your own.

What you do next is up to you. Experiment with 3 envelopes, 3 LFOs, and 3 function generators. Assign modulators to animate your sound, and breathe life into it. Add controlled, or totally wild random changes to any parameter with a Turing probability generator. Run it through 2 filters, with any combination of iconic analog filters or modern formant and surgeon filters you want. Process your patch with exciting contemporary effects like wavefolder and multi-filter, or vintage studio reverbs, delays, and EQs.
Platform specifications
: Win 7+ (64bit) PC: 4 GB RAM; 2.5 GHz CPU.
1GB free hard disk space
OpenGL 2.0 compatible GPU
: 10.10+: 4 GB RAM; 2.5 GHz CPU.
1GB free hard disk space
OpenGL 2.0 compatible GPU
Required configuration
Works in Standalone, VST 2.4, VST 3, AAX, Audio Unit.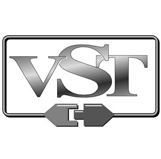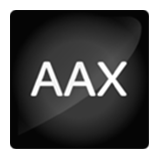 Protection
The software is protected by the
Arturia Software Center
. You can learn more about it
here
.
Main Features:
Two engines in parallel
Virtual Analog triple osc engine
Complex Wavetable engine
Two filters
Classic filter types from V Collection instruments
Modern filter types
Continuous series/parallel routing
Powerful effects section
Insert or Send routing
Modulable parameters
Advanced modulation system
Graphical editing, source-based or destination-based.
Envelopes, LFOs, Function generators, Random src, ...
Visual interface
Graphical representation of the most important modules
Polyrhythmic Sequencer and Arpeggiator
Create complex, custom and evolving sequences/arp
Extensive factory preset library
Learn More: ARTURIA